Watch a Short Video About Jackson's Auto Care Program
We Are Proud to Feature ASE-Certified Master Technicians and the Latest in Automotive Diagnostic Equipment
During the current stay at home, stay safe executive order we are still open and here for your essential transportation needs. During the crisis we will be modifying our hours to Monday-Friday, 8 am- 5pm.
We will not be offering courtesy shuttle rides at this time. In order to comply with the conditions set forth by the order we ask that you use social distancing techniques while at our facility. We hope this does not cause any undue inconvenience for any of our customers.
To ensure your safety and ours we will clean all counter tops and door handles after every interaction. If you do not feel safe entering our store you can use our drop box service and all interactions can be handled via email.
Our technicians will wipe down and spray your car before you pick it up to ensure your safety. Your safety and experience is our utmost concern. If you need any other special assistance please let us know. 
AUTO REPAIR SHOP IN EUGENE, OREGON 97402
The staff at Jackson's Complete Auto Care pays homage to its history through old-fashioned, unparalleled customer care and auto repair, yet services your vehicle with incredibly advanced technology – the best of both the past and present times. 
For 84 years, Jackson's Auto Care has been keeping the Eugene, Oregon community and surrounding areas safely on the road with ASE-Certified Master Technicians and the latest in automotive diagnostic equipment.  We look forward to serving you for the next 84.
We hope you'll choose Jackson's the next time you need
your auto repaired correctly…the first time…no matter what you drive.
Call us for auto repair and customer care you can rely on.
Jackson's Auto Care is YOUR local AAA-Approved Auto Repair Facility
Air Conditioning Parts and Service in Eugene
Is your vehicle's heating and air conditioning system working properly? If not, bring it to Jackson's. Our shop is staffed and equipped to not only diagnose and repair your vehicle's A/C problems, but also build and repair air conditioning lines/hoses for your RV/motorhome, farm equipment, road construction equipment, forestry equipment, or other equipment with an HVAC system.  We're your local distributor for Red Dot aftermarket air conditioning parts.  Let our Parts Department help you find exactly what you need from our Red Dot stock to repair your equipment's HVAC system.
Since 1946, Jackson's Complete Auto Care has been highly-regarded as the top shop in the Eugene-Springfield area for automotive air conditioning repairs, parts, and service.
Our Commitment to You is to be Honest, Polite and Affordable
Need Repairs Now, but Don't Have the Cash?
Jackson's has teamed up with Credit First National Association to help you open a line of credit that will get your automotive repairs done right away for your safety and peace of mind.  You can then make comfortable installment payments that fit your budget.  Click the button below to get started with the application process.
Call or Email Us Today to Schedule Your Service Appointment!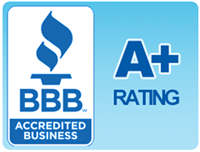 Awesome!!! The guys in their service department actually listen/explain things in a way I can understand and are super friendly to boot. I love that we can bring both of our cars there to get fixed (and fixed right!) and don't feel like we have to take them to separate places to get someone who knows what they're doing with each one. Plus, they're always able to drop me off and pick me up so that I don't have to wait or arrange for a ride to/from their place – very convenient. Definitely recommended.
I had my truck break down in Eugene on a trip through. AAA recommended Jackson's so I had them tow me there. Jackson's was thorough, honest and professional. They took care of the problem FAST, gave me good info about taking care of my diesel engine and were friendly and personable to boot. Very good experience!! Thank you so much for getting me back on the road!
Jackson's has been around so long for good reason – they're honest, whether the news is good or bad, and are just good people, not to mention the fact that they've fixed anything and everything I have thrown their way and fixed it well. I appreciate being able to go to one place that can take care all of my personal and business vehicles, no matter the make/model. Highly recommended.