Service Manager Employment Opportunity
This is a $60-80k+ a year position depending on experience and productivity. Compensation to include health insurance, 401k and paid vacations. Please bring in a resume and fill out an application below.
The Service Manager is responsible for the health and safety of all members of the JCAC team and is responsible for meeting and exceeding Customer and JCAC expectations for quality and workmanship. This position is responsible for ensuring all Customer repair orders are completed efficiently on or before the due date and completed at or below the estimated labor hours for the repair order. This position reports to and is fully accountable to the Owner.
Job Requirements
A high school diploma or equivalent work experience.
A valid Oregon driver license.
Two (2) years or more experience as a Service Manager of an auto repair business, Prefer Five (5) or more years of experience.
Ability to communicate effectively in English, both verbally and in writing
Ability to effectively plan, organize and prioritize repair orders.
Proven leadership and demonstrated proficiency in supervising and motivating subordinates.
Ability to function in a team environment.
Independent judgment and decision-making abilities
Enthusiastic and energetic with a positive attitude
Ability and desire to work in a positive, fast paced, team oriented and high-energy environment.
Ability to manage priorities and workflow.
Self-directed, self-reliant, and resourceful
Strong organizational, problem-solving and analytical skills
Detail oriented with the ability to effectively multi-task.
Provides a positive influence on employee morale.
Ability to understand and enforce all safety measures and requirements.
Responsibilities of a Service Manager
The Service Manager is responsible for choosing, managing, and disciplining shop employees.
Authority to strictly enforce JCAC's policies and procedures.
The Service Manager starts the workday promptly at 7:30 AM and ends when the day's work is completed.
The Service Manager is responsible for opening and closing (securing) the shop and lot each day.
Supervises daily shop floor activities to efficiently allocate resources and coordinates workflow as determined by available functional areas and equipment and shop personnel skill & availability.
Maintains staff by recruiting, selecting, orienting, training employees and developing personal growth opportunities.
Assures all parts, gas, oil, lubricants, and other materials used in each job are properly charged.
Assures accurate reporting of time-on-time sheets and repair orders.
Collaborates with the Owner to review and analyze production, quality control, maintenance, and operational issues to determine causes of nonconformity, production shortfalls, and operating concerns for remediation and implementation of appropriate corrective action.
Ensures adherence to/compliance with company policies, rules and regulations and reporting requirements relating to safety/health, performance standards, operating procedures, processes, and training requirements.
Manage inventory and storage of raw materials and consumable shop inventories.
Identify shop equipment maintenance requirements.
Maintains compliance with established JCAC policies and procedures.
Other duties and projects that may be assigned from time to time by the Owner or President/Owner.
Lead Tech Employment Opportunity
We are in search for a new Lead Tech/Drivability Technician for our team. Busy, locally owned auto repair shop that strives to do the best repairs available for our customers. Must have valid Oregon Driver License and pass a drug screen.
This is a $60-80k+ a year position depending on experience and productivity. Compensation to include health insurance, 401k and paid vacations. Please bring in a resume and fill out an application.
Interested in working with us? Please fill out the digital application on this page OR click the link below to download the application and return it in person to our shop.
Jackson's Complete Auto Care, LLC.
660 W. 6th Avenue
Eugene, OR 97402
Jackson's Complete Auto Care, LLC. is an equal opportunity employer. This application will not be used for limitingor excluding any applicant from consideration for employment on a basis prohibited by local, state, or federal law. Should an applicant need reasonable accommodation in the application process, he or she should contact a company representative.
Please fill out all of the sections below: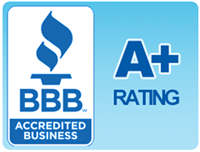 Awesome!!! The guys in their service department actually listen/explain things in a way I can understand and are super friendly to boot. I love that we can bring both of our cars there to get fixed (and fixed right!) and don't feel like we have to take them to separate places to get someone who knows what they're doing with each one. Plus, they're always able to drop me off and pick me up so that I don't have to wait or arrange for a ride to/from their place – very convenient. Definitely recommended.
I had my truck break down in Eugene on a trip through. AAA recommended Jackson's so I had them tow me there. Jackson's was thorough, honest and professional. They took care of the problem FAST, gave me good info about taking care of my diesel engine and were friendly and personable to boot. Very good experience!! Thank you so much for getting me back on the road!
Jackson's has been around so long for good reason – they're honest, whether the news is good or bad, and are just good people, not to mention the fact that they've fixed anything and everything I have thrown their way and fixed it well. I appreciate being able to go to one place that can take care all of my personal and business vehicles, no matter the make/model. Highly recommended.