Lead Tech Employment Opportunity
We are in search for a new Lead Tech/Drivability Technician for our team. Busy, locally owned auto repair shop that strives to do the best repairs available for our customers. Must have valid Oregon Driver License and pass a drug screen.
This is a $60-80k+ a year position depending on experience and productivity. Compensation to include health insurance, 401k and paid vacations. Please bring in a resume and fill out an application.
Interested in working with us? Please fill out the digital application on this page OR click the link below to download the application and return it in person to our shop.
Jackson's Complete Auto Care, LLC.
660 W. 6th Avenue
Eugene, OR 97402
Jackson's Complete Auto Care, LLC. is an equal opportunity employer. This application will not be used for limitingor excluding any applicant from consideration for employment on a basis prohibited by local, state, or federal law. Should an applicant need reasonable accommodation in the application process, he or she should contact a company representative.
Please fill out all of the sections below: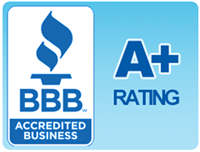 Awesome!!! The guys in their service department actually listen/explain things in a way I can understand and are super friendly to boot. I love that we can bring both of our cars there to get fixed (and fixed right!) and don't feel like we have to take them to separate places to get someone who knows what they're doing with each one. Plus, they're always able to drop me off and pick me up so that I don't have to wait or arrange for a ride to/from their place – very convenient. Definitely recommended.
I had my truck break down in Eugene on a trip through. AAA recommended Jackson's so I had them tow me there. Jackson's was thorough, honest and professional. They took care of the problem FAST, gave me good info about taking care of my diesel engine and were friendly and personable to boot. Very good experience!! Thank you so much for getting me back on the road!
Jackson's has been around so long for good reason – they're honest, whether the news is good or bad, and are just good people, not to mention the fact that they've fixed anything and everything I have thrown their way and fixed it well. I appreciate being able to go to one place that can take care all of my personal and business vehicles, no matter the make/model. Highly recommended.