Eugene, Oregon Red Dot Air Conditioner Parts
Jackson's Auto Care is your first choice for Red Dot Corporation aftermarket air conditioner components and systems in Eugene, Oregon. Whether your equipment already utilizes Red Dot air conditioner components, or you are exploring the option of adding or upgrading to Red Dot air conditioner components, call Jackson' Auto Care.
Why Would I Choose Red Dot Air Conditioners From Jackson's Auto Care?
Red Dot Air Corporation only deals with the public through trusted auto repair and service technicians. Jackson's  Auto Care is your Eugene Red Dot air conditioner components and systems certified dealer. Red Dot Corporation is one of most trust names in environmental control systems for both on and off-road vehicles and applications. Since Red Dot was founded in 1965 to build heaters for Alaska Highway mail trucks, Red Dot has worked to cultivate a reputation for the highest quality and best performance in the industry.
The United States Postal Service continues to use vehicles equipped with Red Dot automotive HVAC systems, as well as the US Military, and innumerable professionals operating vehicles in a staggering variety of different situations. Many farmers here in the Willamette Valley utilize Red Dot Corportation HVAC systems in their tractors and combines. Vehicles like this are built to stand the test of brutal duty cycles, often running dozens of hours at a time while dealing with dirt, fine particulate matter, and debris. When the situation calls for a HVAC system just as rugged, Red Dot Corportation rises to the occasion with an array of custom and OE applications.
In the hot, dusty oven of a rock quarry at high noon during the summer, Red Dot really shows off. It takes a lot to push Red Dot Corporation HVAC and filter systems hard, but this is also when you are really glad you decided to install one.
Of course, just like any professional-grade system, Red Dot Corporation vehicle HVAC systems require regular maintenance and service to perform at their prime for years to come. Your Red Dot Corporation air conditioning system contains some wear items that should be examined and replaced periodically. The ability to use cheap high-wear parts (such as filters and fluids) to buffer more complex and expensive parts from the effects of mechanical operation means your Red Dot Corporation AC unit will be protected to perform at its best!
OE Red Dot Solutions for Your Application
Planning on upgrading your tractor fleet? Looking to build out a custom trailer? Hoping to utilize some of the best air conditioning components in the industry? It's time to discover Red Dot's amazing custom OE applications! Red Dot is not simply another environmental control company. On the contrary… Red Dot has been designing bespoke heating and cooling systems for every commercial and military vehicle you can imagine for more than fifty years. Though there is always time to upgrade, designing your application with Red Dot in mind brings biggest benefits in the long term. Though Red Dot systems come with a premium, the gains you will experience in performance, efficiency, and longevity will more than pay for the upfront costs. Taking into account the various attributes of your application, our Red Dot dealer-experts can help you start off on the right foot. Jackson's Auto Care, your Willamette Valley Red Dot dealer, is a leading name in air conditioner maintenance and repair in Eugene, Oregon. You can rest assured their talented air conditioning technicians are prepared to handle all your Red Dot air conditioning needs.
A Global Air Conditioning Company
What makes Red Dot Corporation different than other commercial air conditioning system manufacturers? In a word: excellence. Throughout the globe, Red Dot air conditioning components are used everywhere from military vehicles to mining rigs to mail trucks. Governments and private corporations depend on Red Dot to provide them with the finest environmental control components in both hot and cold weather.
Most people hear "air conditioning" and think "cold air." While this is partially correct, there is a lot more to air conditioning than simply lowering the temperature. You might not realize an air conditioning system is responsible for not only cooling, but (depending on the application) heating and managing humidity. Managing humidity is an often-overlooked aspect of a proper climate control system design. When you think about it, however, you understand how this must be the case.
How often have you climbed into your car on a cold morning and turned on the window defroster, only to have it take several minutes to get the job done? This sort of delay in a time-sensitive industry or an emergent situation can drastically interfere with the performance of your vehicle. Imagine driving an ambulance with foggy windows… or worse, having to wait to leave until the job is done. When every second counts, a low-quality climate control system can really put a damper on your operation. That's why professionals and operators the world over trust Red Dot.
With Red Dot's superior quality control and thoughtful custom applications, you can rest assured that your air conditioning system will be ready to go when you are. Do not waste precious time waiting for your climate control to kick on. Depending on the application, time is at least money. If the application is military or medical, time lost could be lives lost. Red Dot knows the responsibility it carries, and the way that its systems ultimately effect thousands.
That's why their teams of designers, engineers, and certified Red Dot dealers like Jackson's care so much about what they do. They know that their air conditioning systems are the unsung heroes of many a worker's otherwise long, hot day or icy morning. Without Red Dot, and especially when using sometimes cost-saving OEM components, there is no telling whether your air handling system will be able to handle the load expected out of today's tough industrial and commercial applications.
Of course, every manufacturer today strives to give the best to the customers. Thoughtful execution and custom design is the difference between these OEM systems and a custom Red Dot air conditioning system. Without the custom touch, there is no telling whether the system the manufacturer originally designed will perform to its fullest in your application. After all, global manufacturers must build their vehicles to a specification that will work in a variety of conditions.
This means that, though they might be able to create an air conditioning system capable of working over a 130 degree range, the same system will not be dialed in to the likely more narrow temperature range your vehicle typically operates in. The ability to design your air handling system to meet the specific needs of you application equates to less time wasted waiting for your components to come online, along with added comfort for the operators who use these vehicles every day.
READ MORE
The valve train is one of the places where the need for an engine overhaul might manifest. Worn valves lead to what is known as "blow-by," which happens when gasses escape through the valves during the compression stroke. This can lead to any number of issues: hesitation while accelerating, engine backfiring, and spark plug fouling are just the beginning. A worn drivetrain might continue to run for tens of thousands of miles, but every new mile is another mile where the rest of the engine is being effected. In the worst-case scenario, a valve might break or shatter, in which case not only will your vehicle likely be undrivable – it will almost certainly require an overhaul, since tiny pieces of hardened steel running rampant throughout your car's block inevitably scratch and score the cylinder walls and can cause other valve to shatter as well.
The cylinder bores are where the real action happens. It is the passage of the piston through the cylinder bores that creates the compression necessary for clean and efficient ignition. Even in cars which have been immaculately maintained, engineering can cause cylinder bore wear over time. Cylinder bore wear can drastically decrease your engine's output, as well as negatively effect your oil. As particles of metal and soot enter your own through the grooves cut in worn cylinder walls, your oil goes from being a lubricant to a carrier of abrasive agents. You do not want abrasive agents in your lubricant, for obvious reasons.
When you need to overhaul your cylinder bores, you must also replace your pistons. Typically, whatever damaged your cylinder bores in the first place also damaged your pistons. And because re-honing your cylinder bores requires removing enough material to completely smooth them out, this means the cylinder bores end up being slightly bigger than they were from the factory. Installing factory pistons into a block that has been re-bored would increase the distance between the cylinder walls and the piston enough to allow combustion gasses to escape easily, thus defeating the purpose of your engine overhaul all together.
When you are replacing your pistons, there is always the opportunity to dial in a little more performance out of your car. As far as pistons go, a few factors determine the performance benefits they might provide. The first is compression ratio. Compression ratio is controlled by the shape of the piston's top and the shape of the combustion chamber. When a piston allows more space in the combustion chamber, this will lead to a lower compression ratio. When the piston squishes the air into a smaller space in the combustion chamber, this leaders to a higher compression ratio. A higher compression ratio means that a car can generate more power from the same amount of fuel, since power is determined by the ferocity of the explosion within the combustion chamber. Higher compression leads to a more violent explosion, and therefore more power.
In a diesel engine, the compression ratio is all that matters. Diesel engines work at lower RPMs than gasoline engines do, since their compression ignition loses volumetric efficiency at high speeds. At low speeds, however, diesel engines create substantially more torque with substantially less fuel than their spark-ignited cousins. This means that the health of your valvetrain and rotating assembly is especially important.
Most modern diesels (and increasingly, high-performance motors in general) benefit from turbocharging. Turbocharging harnesses energy usually lost through exhaust to pressurize air before it enters the engine. This pressurized air effectively increases the compression ratio of the engine, with the expected increase in performance following. Of course, turbocharged engines rely even more heavily on a tightly-sealed and well-maintained engine to function effectively. The increased pressure and heat necessitate specially-fortified pistons, valvetrain components, and blocks to deal with the extra stress. Incidentally, this is why it generally a poor idea to install aftermarket turbochargers on naturally-aspirated cars. However, if you were really interested to see what an engine overhaul looks like in real life, this might not be a bad idea. We would not recommend it, however.
Engine overhauls come in two basic forms. A in-chassis overhaul does not involve removing the engine from your vehicle. The head will typically be removed from the block. All valves, valve seals, cams, rocker arms, rollers and hardware will checked and replaced if damaged. The pistons will be removed and fitted with new rings. All seals, bearings, and guides will be checked and replaced if necessary. A major overhaul involved removing the entire engine from the chassis. It includes every service performed during an in-chassis overhaul, plus stripping everything off the engine and replacing most moving parts with factory-spec parts.
Jackson's Auto Care is Your Eugene Red Dot Dealer
Where is the Red Dot dealer in Eugene, Oregon? Look no further than Jackson's Auto Care. Their AAA-certified technicians have been dealing with installing, repairing, and maintaining Red Dot Corporation in-vehicle AC and HVAC systems for many years. Though the Willamette Valley has a reputation for temperate weather, we are not immune to the occasional vicious cold snap or triple-digit summer day. And, of course, there is always the rain to consider. Thankfully, Jackson's Auto Care knows all about our peculiar weather. Having operated in the area for more than fifty years, the air conditioning repair technicians at Jackson's Auto Care are prepared to dial in your climate control. They deal with Red Dot systems in all sorts of applications, from semi trucks to agricultural vehicles to commercial mining trucks. Do not trust your valuable Red Dot HVAC vehicle system to just anyone. Call Jackson's Auto Care whenever the performance of your air conditioning system is in question. Their climate control technicians  regularly attend official Red Dot training to keep abreast of the latest developments.
As an official Red Dot dealer, Jackson's Auto Care receives direct support from the manufacturer. That means that there is no puzzle to difficult for them to solve or any system too old for them to service. And, when components need to be replaced or updated, Jackson's has the support they need to get your vehicle back on the road in comfort and ease as soon as possible. Red Dot has been serving the air conditioning needs of commercial, military, medical, and heavy machinery vehicles for decades. Their name has become synonymous with the highest-quality commercial climate control systems. In Eugene, Oregon, Jackson's Auto Care has become synonymous with air conditioning repair and maintenance. Maybe that's why Jackson's Auto Care customers return again and again (though never for the same problem!) With a family tradition of quick turnaround, mechanical expertise, and warm and friendly customer service, Jackson's Auto Care has earned their reputation  as one of Eugene's best auto shops. Don't settle for a shade-tree mechanic. Give Jackson's a call today for all your Red Dot AC needs.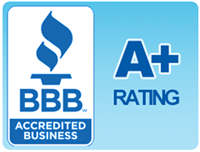 Awesome!!! The guys in their service department actually listen/explain things in a way I can understand and are super friendly to boot. I love that we can bring both of our cars there to get fixed (and fixed right!) and don't feel like we have to take them to separate places to get someone who knows what they're doing with each one. Plus, they're always able to drop me off and pick me up so that I don't have to wait or arrange for a ride to/from their place – very convenient. Definitely recommended.
I had my truck break down in Eugene on a trip through. AAA recommended Jackson's so I had them tow me there. Jackson's was thorough, honest and professional. They took care of the problem FAST, gave me good info about taking care of my diesel engine and were friendly and personable to boot. Very good experience!! Thank you so much for getting me back on the road!
Jackson's has been around so long for good reason – they're honest, whether the news is good or bad, and are just good people, not to mention the fact that they've fixed anything and everything I have thrown their way and fixed it well. I appreciate being able to go to one place that can take care all of my personal and business vehicles, no matter the make/model. Highly recommended.