Get Ready for Fall!
As the season changes from Summer to Fall, your vehicles needs are changing as well. At Jackson's Complete Auto Care we want you to be prepared for the inclement Oregon weather that is on its way!
We are offering a Fall Vision Package in the months of September and October 2022 for your convenience and safety.
Our Fall Vision Package* will include:
Lube, oil, filter service, inspecting all exterior light bulbs, cleaning the windshield and headlight lenses, installing two new wiper blades, applying Aquapel windshield treatment, check tire pressure and condition, check battery and charging system, and a courtesy check of the rest of the vehicle.
This service would normally combine for $149.95 , but for the months of September and October 2021 we will perform this service for $119.95*. 
To schedule an appointment for your vehicle, call one of our service advisors, Jed or Dan, at 541-344-7366
We look forward to seeing you soon!
If you are in need of this service
please give us a call at
 541-344-7366 
Call today to schedule your appointment!
Call or Email Us Today to Schedule Your Service Appointment!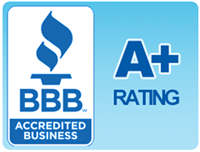 Awesome!!! The guys in their service department actually listen/explain things in a way I can understand and are super friendly to boot. I love that we can bring both of our cars there to get fixed (and fixed right!) and don't feel like we have to take them to separate places to get someone who knows what they're doing with each one. Plus, they're always able to drop me off and pick me up so that I don't have to wait or arrange for a ride to/from their place – very convenient. Definitely recommended.
I had my truck break down in Eugene on a trip through. AAA recommended Jackson's so I had them tow me there. Jackson's was thorough, honest and professional. They took care of the problem FAST, gave me good info about taking care of my diesel engine and were friendly and personable to boot. Very good experience!! Thank you so much for getting me back on the road!
Jackson's has been around so long for good reason – they're honest, whether the news is good or bad, and are just good people, not to mention the fact that they've fixed anything and everything I have thrown their way and fixed it well. I appreciate being able to go to one place that can take care all of my personal and business vehicles, no matter the make/model. Highly recommended.