ABOUT JACKSON'S AUTO CARE IN EUGENE, OREGON (97402)
Since our humble beginnings in 1946, we at Jackson's Auto Care still believe in providing professional, efficient service and value to our customers and their vehicles. At Jackson's, we strive to offer the best service available and prioritize your vehicle's overall automotive health so you can drive off with renewed confidence. We are a group of hardworking, dedicated individuals who treat you with the same care and exceptional service that we would our own family. From employing top of the line new technologies and diagnostic equipment to our wide variety of certifications, including AAA referral partner, we are well-equipped to handle any car in any condition.
Here at Jackson's, our technicians have both the experience and credentials to get your vehicle up and running again. Looking for some routine maintenance? We also offer a range of general services such as drivability diagnostics to help keep your car in peak condition. When looking for a mechanic shop, it's hard to feel like you're truly being taken care of, but at Jackson's, we pride ourselves on being straightforward and honest so you can rest easy. With over 84 years of experience under our belt, we hope that we can continue to service the community and provide the best service possible for the next 84.
At Jackson's Auto Care, we don't take our title as the oldest independent automotive repair shop lightly. Every day we strive to uphold our legacy of amazing automotive service and care. Founded in 1946 by Manson Jackson, Jackson's Auto Care, then called "Jackson Motors" was initially a small business for auto repair. With the invention of after-market air conditioning, Mr. Jackson saw the opportunity to specialize in heating, ventilation, and air conditioning.
As a result, what was once considered a small business became the biggest air conditioning center in the area. Today, Jackson's Auto Care still specializes in air conditioning service and repair, but we have also expanded to include a wide array of cutting-edge services and repairs.
Now, Jackson's Auto Care is run by our own Robert Langan, who was himself also a former technician at Jackson's before taking over ownership in 2015. Having grown up in the Eugene-Oregon area, Bob spent a majority of his childhood assisting his father, who owned his own automotive business. Later as a technician at Jackson's Auto, he came to value the small-town feel and family-oriented focus of Jackson's and credits our success to our experience and great customer service.
Today as the proud owner of Jackson's Auto Care, Bob is dedicated to continuing the legacy of Jackson's where we strive to serve you in the best way we know how by providing superior assistance in terms of car repairs. As one of the best drivability repair shops in the Eugene-Springfield area, we value our relationship with our customers and believe in great service at a fair price.
Here at Jackson's Auto, our team is passionate about repairing and restoring your vehicle and will work tirelessly to make sure your vehicle's automotive health is in peak condition. That means going above and beyond the typical standard of care. We show the whole picture, if we see that your vehicle may require additional repairs, we'll inform you.
At Jackson's, we aim to provide straight-forward, honest service. Our goal is to ensure that you understand the nature of your repair, so you can make the best-informed decision as a car owner.
Regardless of make or model, Jackson's Auto Care technicians are well-equipped to handle any general maintenance or repairs, from fluid changes to check engine light diagnostics. We offer a full range of services, all backed with a 2-year 24,000-mile warranty, so you can be certain that you're receiving the best care.
We're also always adding and integrating new, up to date technologies so we can continue to service your vehicle better. As the best drivability repair shop in the Eugene area, we are always thorough in terms of your vehicle's assessment. At Jackson's, we are confident that we can repair your vehicle and get you back on the road.
At Jackson's, we take pride in our work and consider it a privilege to work on your vehicle. Our experience and history with the Eugene-Springfield area have made us one of the best repair shops in the area, and we work to maintain relationships, and keep your vehicle in peak condition. If you're looking for a repair shop that provides top-notch service at a fair price, call Jackson's Auto Care. We know the job, are passionate about providing the best assistance, and we look out for you.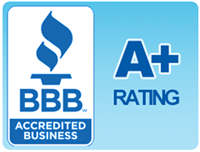 Awesome!!! The guys in their service department actually listen/explain things in a way I can understand and are super friendly to boot. I love that we can bring both of our cars there to get fixed (and fixed right!) and don't feel like we have to take them to separate places to get someone who knows what they're doing with each one. Plus, they're always able to drop me off and pick me up so that I don't have to wait or arrange for a ride to/from their place – very convenient. Definitely recommended.
I had my truck break down in Eugene on a trip through. AAA recommended Jackson's so I had them tow me there. Jackson's was thorough, honest and professional. They took care of the problem FAST, gave me good info about taking care of my diesel engine and were friendly and personable to boot. Very good experience!! Thank you so much for getting me back on the road!
Jackson's has been around so long for good reason – they're honest, whether the news is good or bad, and are just good people, not to mention the fact that they've fixed anything and everything I have thrown their way and fixed it well. I appreciate being able to go to one place that can take care all of my personal and business vehicles, no matter the make/model. Highly recommended.