ABOUT JACKSON'S AUTO CARE IN EUGENE, OREGON (97402)
Jackson's Auto Care is a business that prioritizes the customer and preserves their legacy of exceptional customer service from personalized care to professional, efficient service. Though Jackson's employs new and advanced technologies in their shop when treating your car, how they interact with customers hasn't changed since their humble beginnings in 1946. When visiting Jackson's, your vehicle will be well taken care of with precision and care, utilizing a combination of expertise and skill acquired over 84 years of business to ensure that your vehicle leaves the lot in better condition than when it first arrived. Known as one of the most reliable auto-repair establishments in the Eugene area, their reputation has only increased over the years, making certain that your car performs in peak condition, keeping you safe on the road. Additionally, Jackson's Auto Care keeps the community safe by employing professional experts and ASE-Certified technicians that are proficient in cutting edge diagnostic equipment. Jackson's Auto Care places an emphasis on being straight forward and honest, by providing top notch service at an affordable price.
Experience and credentials are two assets that Jackson's Auto Care regularly utilizes when servicing your car. From general services such as drivability diagnostics, to automotive electrical services, Jackson's is well-equipped to address your vehicle, regardless of make or model. Recommended by customers and accredited by professionals, they are also AAA certified, have ASE-certified technicians, and come personally recommended by customers. Jackson's has continually maintained relationships with our customers over the years and are a cornerstone in the community by consistently providing top-tier services to our clients and their vehicles and have earned their customer's loyalty as a result. Since its inception, Jackson's Auto Care has been deemed the best shop in the Eugene-Springfield area, especially for conditioning repairs and general services. Jackson's cares about their customers by ensuring that they're making the right decisions on behalf of their vehicle and calling Jackson's Auto Repair is a great start.
Our Heritage
As the oldest independent shop in the Eugene area, Jackson's Auto Care started out as a small shop founded in 1946 by Manson Jackson, Jackson's Auto Care has since grown from a small business to a full service, general repair shop. Then called "Jackson Motors," the company relied on the hard work and dedication of its founder to find its footing. Mr. Jackson worked tirelessly, often working two shifts to establish the business. However, upon the introduction of after-market air conditioning, and the beginning of air-conditioned vehicles, Mr. Jackson cornered the market, specializing his shop in air conditioning related repairs after becoming affiliated with the ARA. Eventually, Jacksons Motors became the largest air conditioning service center in the area, and in 1985, Mr. Jackson retired, selling the company, and moved its location to Jackson's Auto Care's current location, west on 6th Avenue at 660 W. 6th. Jackson's today is a shop still devoted to its roots, specializing in air conditioning service and repair, and offers a wide range of complete automotive repair services. Jackson's Auto Care also repairs a variety of different vehicles, ranging from cars, SUVs, light trucks, and RVs. As was the case in the 1960s, Jackson's still continues to lead as the Eugene-Springfield area when it comes to air conditioning repair, parts sales, and services. Looking for a new auto shop? Jackson's Auto Care is reliable, established, and experienced. Give Jackson's a call or send an email, you'll be connected with a professional who can answer your questions and get you started on your automotive repair
Our Services
When your car is malfunctioning, you want to be able to have your car back and running as quickly as possible, so who you decide to entrust with your vehicle can be a daunting decision. At Jackson's Auto Care, no issue is out of their expertise. Though Jackson's specializes in air conditioning repair and maintenance, Jackson's Auto Care also excels in other fields. From cars and trucks to RVs, Jackson's automotive technicians are prepped to handle anything from vehicle maintenance services such as brake services and fluid changes to more complex repairs, like check engine light diagnostics and major engine repair or replacement. Jackson's offers a full range of services, all backed up with a 2yr/24,000 mile warranty, guaranteeing you the best experience possible.
Looking to purchase a used vehicle? Jackson's also offers pre-trip and pre-purchase vehicle inspections, so you aren't left surprised by a vehicle's hidden secrets and issues. With time, most cars will develop select issues throughout the duration of its life, but when purchasing a car, you also don't want to inherit its peculiar quirks and problems. Jackson's can inspect your car before you make a decision and give you a potential advantage later on.
When it comes to the make of your car, Jackson's is fully prepared to service your vehicle, any make or model. As a shop who walks the line between tradition and modernism, Jackson's Auto Care is experienced with foreign cars as well as American-made and can has the perfect mechanic or automotive technician for your vehicle.
Jackson's Auto Care also sells Red Dot Air Conditioner Parts. Red Dot Corporation deals with only the best, most trusted auto service and repair technicians, and Jackson's is one such certified dealer. Red Dot Corporation is one of the most highly esteemed names in regard to air conditioning and environmental control systems, from the US Postal Service to the US military and many agricultural and over the road trucks, Red Dot Air Conditioner Parts is of a high-caliber, and Jackson's Auto Care is proud to be a seller.
Jackson's Cares
The team at Jackson's Auto Care wants to make your experience hassle-free and easy. Keeping your car in good condition only adds longevity to your vehicle, so don't hesitate to drop by for any maintenance repairs, both big and small. The team at Jackson's are hardworking and dedicated, and have over 84 years of experience that other independent repair shops lack. The team at Jackson's take their customer's safety seriously, and Jackson's Auto Care places emphasis on quality customer service as well as professional auto repair services, so contact Jackson's Auto Care with any of your automotive concerns.
Jackson's is Proud to be a AAA-Approved Repair Facility and a Member of CarQuest's TechNet National Warranty Program
Call or Email Us Today to Schedule Your Service Appointment!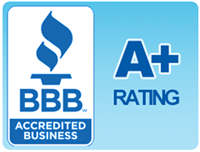 Awesome!!! The guys in their service department actually listen/explain things in a way I can understand and are super friendly to boot. I love that we can bring both of our cars there to get fixed (and fixed right!) and don't feel like we have to take them to separate places to get someone who knows what they're doing with each one. Plus, they're always able to drop me off and pick me up so that I don't have to wait or arrange for a ride to/from their place – very convenient. Definitely recommended.
I had my truck break down in Eugene on a trip through. AAA recommended Jackson's so I had them tow me there. Jackson's was thorough, honest and professional. They took care of the problem FAST, gave me good info about taking care of my diesel engine and were friendly and personable to boot. Very good experience!! Thank you so much for getting me back on the road!
Jackson's has been around so long for good reason – they're honest, whether the news is good or bad, and are just good people, not to mention the fact that they've fixed anything and everything I have thrown their way and fixed it well. I appreciate being able to go to one place that can take care all of my personal and business vehicles, no matter the make/model. Highly recommended.