ABOUT JACKSON'S AUTO CARE IN EUGENE, OREGON (97402)
Founded in 1946 by Manson Jackson, Jackson's Auto Care first began as "Jackson Motors". Originally located farther up 6th Avenue where the Caddis Fly Shop now resides, the company moved into a brand new building across the street in 1968.  Mr. Jackson ran two work shifts, catering to the general public during the day, while performing fleet work during the second shift.
When after-market air conditioning became available during the late 1960s, Mr. Jackson became affiliated with ARA and began to specialize in this segment of the industry.  This endeavor eventually made Jackson's the largest air conditioning service center in its marketplace.
In 1985, Mr. Jackson sold the company, and it has since moved to its present location, five blocks further west on 6th Avenue at 660 W. 6th.  The 12-bay shop features the latest in computerized diagnostic equipment and ASE Master Tech/L1 certified technicians, allowing us to service and repair of a wide range of domestic and import cars, SUVs, light trucks, and RVs.
Jackson's Auto Care offers complete automotive repair services, as well as continuing to be the area's top shop for air conditioning repair, service, and parts sales.  We pride ourselves for delivering top-notch service and quality parts that will last.
Jackson's is Proud to be a AAA-Approved Repair Facility and a Member of CarQuest's TechNet National Warranty Program
Call or Email Us Today to Schedule Your Service Appointment!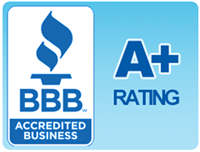 Awesome!!! The guys in their service department actually listen/explain things in a way I can understand and are super friendly to boot. I love that we can bring both of our cars there to get fixed (and fixed right!) and don't feel like we have to take them to separate places to get someone who knows what they're doing with each one. Plus, they're always able to drop me off and pick me up so that I don't have to wait or arrange for a ride to/from their place – very convenient. Definitely recommended.
I had my truck break down in Eugene on a trip through. AAA recommended Jackson's so I had them tow me there. Jackson's was thorough, honest and professional. They took care of the problem FAST, gave me good info about taking care of my diesel engine and were friendly and personable to boot. Very good experience!! Thank you so much for getting me back on the road!
Jackson's has been around so long for good reason – they're honest, whether the news is good or bad, and are just good people, not to mention the fact that they've fixed anything and everything I have thrown their way and fixed it well. I appreciate being able to go to one place that can take care all of my personal and business vehicles, no matter the make/model. Highly recommended.