Eugene General Automotive Repair on Cars, Trucks, and SUVs
There are few things more frustrating than a malfunctioning vehicle. One of them is working with a repair shop that charges too much or is unable to perform a specified repair. Here at Jackson's Auto Care, we strive to repair any vehicle brought to us at a reasonable rate. Our AAA-certified technicians will inspect your vehicle, diagnose your problem, then talk over the necessary repairs with you in terms you can understand. We will not hand you a surprise bill including things you never discussed or signed off on then hold your vehicle hostage until you pay us like some shops do. Talk about frustrating! At Jackson's Auto Repair, we have been keeping Eugene-area families on the road safely since 1946. Let us help you get your car, truck, or SUV back to normal.
OBDI, OBDII, ECU, EFI And More: Solving Car Computer Problems in Eugene
The technology in today's modern vehicles can be astounding. Starting in the 1950s, car companies began experimenting with electronic technology in their engine designs. The first stumbling attempts at electronic fuel injection came in the form of a temperamental system called the Bendix Electrojetter fitted to a a 5.4L V8 powering the 1957 AMC Rambler. This system failed to operate satisfactorily and was nixed before ever hitting production.
The first proper utilization of electronic fuel injection system in the USA was another attempt using an updated Bendix Electrojetter system which could be purchased as on option on the Chrysler 300D, the Dodge D-500, the Plymouth Fury, and the DeSoto Adventurer. Though markedly better than the early AMC units, these Electrojetter systems also suffered from unrefined and under-tested components. An original-equipment fuel-injected car of this era is now a unicorn, worth astounding amounts of money in good condition. After this series of failures, American motors gave up on its EFI plans ans sold the technology to the German manufacturer Bosch. Ever since, engine electronics have become more and complex.
It wasn't until stricter pollutions standards put into place in the 1970s and '80s forced car companies to stop using the carburetor that engine electronics became ubiquitous. The various Bosch Jetronic systems began hitting the market in European cars by the late sixties. The seventies saw Japanese manufacturers climbing on board the electronic fuel injection bandwagon. Bosch continued to develop the technology until very recently, when highly arcane and advance fuel-injection systems have begun to supplant traditional fuel injection. Every car built today is jam-packed with the latest technological gadgetry.
Whether you have an old Bosch K-tronic or a new-off-the-lot hybrid, a problem in one of these engine electronic systems can be almost impossible for a typical car owner to hunt down. Even if you have an engine code scanner, there is a good chance it will tell you only part of the story. It takes years of training along with all the latest technological tools to repair today's advanced vehicles. That's why Jackson's Auto Care keeps up with the latest trends as well as the old favorites. Whatever your car computer problem, Jackson's Auto Care can help.
Broken Things Of Every Shape And Size
Even though cars are mostly metal, they still suffer from mechanical failure from time to time. Heat, fatigue, vibration, twisting forces as well as unexpected encounters with foreign objects can bend, fracture and break car parts. When this happens, the consequences can range from annoying to devastating. Often, these failures can be prevented if detected and repaired early enough. If your vehicle begins making strange noises or presents strange behavior on the road, this almost always indicates an impending mechanical problem. Do not let these symptoms go ignored. Often a small, inexpensive repair done soon enough can prevent a much more expensive repair down the line.
Even though a car with failed parts can sometimes still drive, it is always safer and more comfortable to drive a car in proper working order. Many drivers never consider that an accident caused by mechanical failure the drive was aware of could land you in hot water. If the unthinkable happens, it could even lead to legal trouble. Obviously, your safety is the number one priority… but don't forget your fellow drivers! The sooner you take care of a mechanical problem, the less of a risk you take. At Jackson's Auto Care, we have the two things you need to remove and replace your car's failed bits and pieces:
We Have The Tools
Often, car repair requires special tools. Everyone is familiar with the mechanic's best back-saving friend, the lift. The lift usually sets apart real technicians from shade-tree "mechanics" in eyes of most people, but have you ever considered the myriad of make-and-model specific tools a shop like Jackson's Auto Care must have on hand at all times to repair the huge variety of cars, trucks, and SUVs we work on? That's not to mention all the air tools, socket extensions, screw drivers, and hundreds of other tools we have to get the job done. Our huge selection of tools represents thousands of dollars worth of investments made in repairing the cars in our community for more than 60 years. We never skimp on quality tools, and it shows. When Jackson's Auto Care repairs your car, you don't just get some of the best service in the Eugene area, you also get the peace of mind that comes with trusting a community institution. 
We Have The Experience
Jackson's Auto Care has been performing general auto repair work in the Eugene, Oregon area since 1946. When a car problem comes up, no matter what, we'll do what it takes to get the job done. We repair all makes, models, and years of cars including American, Japanese, European, and Korean brands. If you have any car repair questions in Eugene, Oregon, call Jackson's Auto Repair today. We're here to help with your car repair problem in Eugene, Oregon, no matter what it is.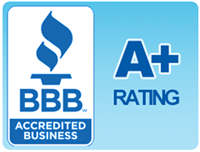 Awesome!!! The guys in their service department actually listen/explain things in a way I can understand and are super friendly to boot. I love that we can bring both of our cars there to get fixed (and fixed right!) and don't feel like we have to take them to separate places to get someone who knows what they're doing with each one. Plus, they're always able to drop me off and pick me up so that I don't have to wait or arrange for a ride to/from their place – very convenient. Definitely recommended.
I had my truck break down in Eugene on a trip through. AAA recommended Jackson's so I had them tow me there. Jackson's was thorough, honest and professional. They took care of the problem FAST, gave me good info about taking care of my diesel engine and were friendly and personable to boot. Very good experience!! Thank you so much for getting me back on the road!
Jackson's has been around so long for good reason – they're honest, whether the news is good or bad, and are just good people, not to mention the fact that they've fixed anything and everything I have thrown their way and fixed it well. I appreciate being able to go to one place that can take care all of my personal and business vehicles, no matter the make/model. Highly recommended.