Eugene, Oregon Automotive Computer Diagnostics
All cars sold in America today are equipped with an on-board diagnostic system (often abbreviated OBD). Auto manufacturers began fitting the most primitive electronic diagnostic systems in their cars during the late 70's, coincident with the development of electronically-controlled carburetors and electronic fuel injection. Those early on-board diagnostic systems were idiosyncratic in the extreme, with almost no way to diagnose a problem in one car using a diagnostic tool designed for a (even slightly) different car.
Computer Diagnostics in the 1980's
During the 1980s, the major car manufacturers experimented with several different on-board diagnostics tools and systems. Though some manufacturers cooperated in a limited way in the design and implementation of standardized diagnostic tools and systems, for the most part automotive computer diagnosis and repair was a specialist's game. Cars produced in that era require specialized training to diagnose. The engine fault codes generated by the engine computer can sometimes only be read in Morse code!
OBDI – The First Standard
The first cars equipped with so-called OBDI standard (on-board diagnostic I) computer diagnostic equipment arrived on the market in the early nineties. These OBDI cars shared much more in common than their 1980s ancestors: codes were now read through a standardized cable input prompted by State of California's endorsement of OBDI.
The new standard was conceived of as a way  to better evaluate emissions systems performance as well as aid technicians in evaluating mechanical issues.
OBDII – The State of the Art
Toward the end of the 1990's, a new engine on-board diagnostic standard began to appear. This new standard was a combined work of many state governments throughout the world and all the major auto manufacturers. It was conceived of as a unified platform that would allow easy diagnosis of vehicle issues regardless of vehicle make or model. The OBDII standard offers a number of modules manufacturers can use as they see fit, measuring dozens of parameters in real time and reporting to the engine control computer.
The great advantage of OBDII is its ease of use: today, a car owner can buy the same diagnostic tool the pros use and pull their own codes.
There's More To It Than Codes
Just being able to pull engine fault codes is basically worthless without a diagnostic repair manual, a garage full of tools, and the training it takes to interpret the often confusing engine fault codes generated by on-board diagnostic systems. Engine fault codes should not be ignored. They often indicate serious issues before more noticeable symptoms arise.
Letting your check engine light glow endlessly on your dash might be the worst maintenance mistake you can make in a modern car. The technologically-complex engine computer technology utilized in today's vehicles uses data from the OBDII system to the perform complex calculations involved in engine performance. Faults in your on-board diagnostic system in an vehicle fitted with such a system can effect running characteristics in dramatic ways. Loss of power, sputtering, violent jerking, even refusal to start… all these issues an more can originate within a car's on-board diagnostic system.]
Eugene, Oregon Computer Diagnosis You Can Trust
Jackson's Auto Care has what it takes to diagnose your computer problem and assess the situation accurately. Call us today to schedule an appointment.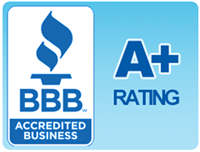 Awesome!!! The guys in their service department actually listen/explain things in a way I can understand and are super friendly to boot. I love that we can bring both of our cars there to get fixed (and fixed right!) and don't feel like we have to take them to separate places to get someone who knows what they're doing with each one. Plus, they're always able to drop me off and pick me up so that I don't have to wait or arrange for a ride to/from their place – very convenient. Definitely recommended.
I had my truck break down in Eugene on a trip through. AAA recommended Jackson's so I had them tow me there. Jackson's was thorough, honest and professional. They took care of the problem FAST, gave me good info about taking care of my diesel engine and were friendly and personable to boot. Very good experience!! Thank you so much for getting me back on the road!
Jackson's has been around so long for good reason – they're honest, whether the news is good or bad, and are just good people, not to mention the fact that they've fixed anything and everything I have thrown their way and fixed it well. I appreciate being able to go to one place that can take care all of my personal and business vehicles, no matter the make/model. Highly recommended.