Eugene, Oregon Mechanic – 2017 Vehicle Recalls
Knowing about your vehicle's recalls can save you a trip to a mechanic in Eugene, Oregon or anywhere else. Let Jackson's Auto Care take you on a guide of the latest vehicle recalls.
Nissan Altima 2015-2017 Recall
The Nissan Altima has long been Nissan's mid-size sales leaders, nonetheless quality issues such as the one addressed in this most recent recall continue to keep the brand out of the top tier owned by Honda and Toyota.
In a recall effecting 2015-2017 Nissan Altimas, faulty routing within the door may cause the door to accidentally open when the window is lowered. Owners will be contacted by mail and encouraged to visit the dealer for a warranty repair.
Chevrolet Suburban Heavy Duty 2016-2017 Recall
The Suburban is one of America's last great body-on-frame SUVs. Nonetheless, General motors has yet to achieve the quality control levels of their chief rival, Ford – a rival which has had the best-selling vehicle in America in the F150 truck for decades.
In the latest bit of strange General Motors recall news, the right-hand side mirror was assembled with a flat lens instead of a convex one. As a result, drivers may misjudge the distance of objects in this mirror. As this mistake also breaks an important federal regulation, General Motors is working hard to round up and retrofit the effected vehicles.
Toyota Tundra 2016-2017 Recall
The Toyota Tundra has long been a respectable alternative to mainstream American trucks. Thanks to a reputation built in the 80's with rock-solid Toyota pickups, Toyota enjoys a cult following among truck and off-road enthusiasts.
2016-2017 Toyota Tundras utilize a resin bracket to hold up the rear bumper. In the event of an accident, the bracket may become damaged, leading to unpredictable failure later on. Toyota is contacting the owners of all vehicles effected by this recall.
Hyundai Sonata and Elantra 2017 Recall
Hyundai has emerged as a real player in the automotive market in the last decade. Once considered a bottom-of-the-barrel basement bargain brand, bold and daring projects such as the new Genesis luxury brand show that this Korean automaker has the tenacity to continue toward world market leadership.
In this 2017 Hyundai Sonata and Elantra recall, problems with an airbag seal may prevent them from properly deploying. This is a very dangerous safety defect. If you believe you may have been effected, rest assured: Hyundai is working to rectify the problem as soon as possible.
Lately, it seems no car company has been beset with nearly as much scandal as the Volkswagen Auto Group. Once known for their hyper-effecient TDi diesels, Volkswagen's fortunes changed drastically when evidence of deliberate emissions systems tampering emerged in 2014. Now, after years of investigation, evidence of tampering effecting another family of engines has emerged. There is no telling where this rabbit hole ends.
The latest Volkswagen recall affects only a small number of vehicles. Air-bags, seat belts and other safety components are effected. Volkswagen will be notifying these (perhaps weary) owners as soon as possible.
Eugene, Oregon Mechanics Care About Your Safety
At Jackson's Auto Care, we work to keep you safe an on the road. Stay tuned for more automotive recall news.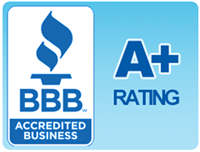 Awesome!!! The guys in their service department actually listen/explain things in a way I can understand and are super friendly to boot. I love that we can bring both of our cars there to get fixed (and fixed right!) and don't feel like we have to take them to separate places to get someone who knows what they're doing with each one. Plus, they're always able to drop me off and pick me up so that I don't have to wait or arrange for a ride to/from their place – very convenient. Definitely recommended.
I had my truck break down in Eugene on a trip through. AAA recommended Jackson's so I had them tow me there. Jackson's was thorough, honest and professional. They took care of the problem FAST, gave me good info about taking care of my diesel engine and were friendly and personable to boot. Very good experience!! Thank you so much for getting me back on the road!
Jackson's has been around so long for good reason – they're honest, whether the news is good or bad, and are just good people, not to mention the fact that they've fixed anything and everything I have thrown their way and fixed it well. I appreciate being able to go to one place that can take care all of my personal and business vehicles, no matter the make/model. Highly recommended.