Eugene, Oregon Toyota Repair
When you need a Toyota mechanic in Eugene, Oregon, Jackson's Auto Care is there to offer you the highest-quality service at the best price. With over 70 years of experience in the Eugene area, Jackson's Auto Care is the trusted choice for Eugene car maintenance and repair.
Eugene Toyota Mechanic Information
Toyota is the most-profitable and second-best selling automaker in the world. Operating out of Toyota, Aichi, Japan, Toyota's industry-best quality control has driven its explosive growth in the United States over the last forty years. Known as kaizen (meaning "continual improvement"), Toyota's quality control philosophy emphasizes constant incremental changes in the manufacturing process leading to each year's vehicles attaining a higher level of refinement than the previous year's. This investment in quality began to pay off for Toyota in the 1980's, right at the same time that American manufacturers' quality control took a noticeable dive. Toyota's durable little compact cars with their workhorse straight four cylinders engines and relatively powerful big straight sixes set new benchmarks for domestic automakers still using technology invented thirty years before. It was not long before Toyota was overtaking domestic marques in sales, and more importantly, popular cache.
At no time was this more apparent than in 1989, when Toyota's F1 Project (conceived of by Toyota chairman Eiji Toyoda, who asked his designers to create the world's best vehicle) finally came to fruiting in the form of the Lexus LS400.
Sharing the same rough proportions as a Mercedes-Benz S-Class, the LS400 nonetheless looked notably sleeker and more modern. It was the largest sedan car Toyota had ever produced, powered by the company's first v8. This fast-revving liquid-smooth dual overhead cam mill pushed the LS400 along with authority, and its buttery suspension ate up road imperfections with ease. As a result, in the early 90s the Lexus brand became associated with wealth and opulence much more quickly than even Toyota's cost-and-quality-obsessed management could have anticipated.
By the time the 1990s were in full swing, Toyota's mainstay models were continually hitting best-seller lists every year. Camry mechanics and Corolla repair shops began appearing nationwide. Not that they were very well-attended: thanks to Toyota's legendary quality, most of these shops busied themselves with regular interval services and tire changes. If the 1980s helped Toyota to break into the market, the 1990s saw them rise to a dominant position among people for whom comfort, predictable handling, and reliability were the most important car-purchasing considerations. No other manufacturer managed to roll out sensible transportation with the same regular excellence.
Not that Toyota was entirely a stodgy and boring brand in the 1990s: in fact, there were two realms in which Toyota's constant quest for excellence yielded incredible results.
A80 Toyota Supra Twin Turbo
In 1992, Toyota unveiled the A80 Toyota Supra Twin Turbo. Previous Supras had been fancied-up Celicas with a bit of extra power and a fantastic selection of bells and whistles. This latest Supra was a completely different animal. At its heart was a 3 liter twin sequential turbocharged straight six producing (officially) 276 horsepower and 318 lb ft of torque.
It was well-known that this engine was intentionally under-rated to comply with the "gentleman's agreement" which constrained all Japanese manufacturers to a maximum of 27 horsepower. Right out of the box, this latest Supra was among the fastest cars on the planet, easily holding its own against European cars costing twice as much. Its engine was absurdly strong; tuners were soon pumping out 1000 horsepower on stock internals. The legend would be resurrected in the Fast and the Furious series, where a twin turbo Supra plays an important role.
Toyota also excelled at creating trucks in the 1990s. Toyota's scrappy little Pickups are well known for their outsized capabilities and ease of repair. Even today, Toyota's trucks are among the most ubiquitous cars on the road.
Land Cruisers have always been at the top of Toyota's working vehicles line-up thanks to their amazing off-road ability and legendary grit. In the 1980s, the Land Cruiser model in the USA started to diverge from the more trail-focused models that much of the rest of the world received. Since it was already expensive to begin with, the decision was made to push the model in a more luxurious direction. Even so, Land Cruisers remain well-regarded is the off-roading community today.
The 1990s saw an expansion of Toyota's working vehicle line. The 4Runner started life as a Toyota Pickup which, with the addition of a fiberglass top and rear seats, became a proto-SUV built to compete with Chevrolet's Blazer and Ford's Bronco.
Along with the 4Runner, Toyota introduced the v6-powered T100 pickup. This larger version of the standard Pickup was never a big seller, but it presaged Toyota's first true full size pickup offering: the Toyota Tundra. The Tundra also gained an SUV sibling in the form of the massive Sequoia.
Since the expansion of Toyota's product lines in the 1990s, the brand has come to cover almost every niche imaginable. Though Camrys and Corollas remain the best sellers, Toyota offers no fewer than 25 vehicles today, from the diminutive Yaris to the hulking Tundra, with sports cars, Prius', and everything else in between.
Jackson's Auto Repair has been in the Toyota mechanic business ever since the first Toyota began showing up in the Willamette Valley. Whether you need Camry repair or a mechanic for your Toyota Tacoma, Jackson has the experience and AAA-certified technicians that you need. Toyotas do not break very often, so maybe this is the first time you have thought about what Toyota mechanic in Eugene to choose. Luckily, Jackson's is among the best auto repair shops in Springfield. If you have a Toyota problem and you need it fixed, Jackson's state-of-the-art garage is ready to help. Call today to schedule your consultation with our expert Toyota mechanics. Jackson's Auto Care has been serving families in the Valley since 1946. Go with the name you can trust. Go with Jackson's.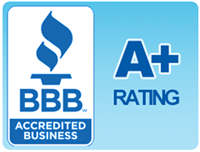 Awesome!!! The guys in their service department actually listen/explain things in a way I can understand and are super friendly to boot. I love that we can bring both of our cars there to get fixed (and fixed right!) and don't feel like we have to take them to separate places to get someone who knows what they're doing with each one. Plus, they're always able to drop me off and pick me up so that I don't have to wait or arrange for a ride to/from their place – very convenient. Definitely recommended.
I had my truck break down in Eugene on a trip through. AAA recommended Jackson's so I had them tow me there. Jackson's was thorough, honest and professional. They took care of the problem FAST, gave me good info about taking care of my diesel engine and were friendly and personable to boot. Very good experience!! Thank you so much for getting me back on the road!
Jackson's has been around so long for good reason – they're honest, whether the news is good or bad, and are just good people, not to mention the fact that they've fixed anything and everything I have thrown their way and fixed it well. I appreciate being able to go to one place that can take care all of my personal and business vehicles, no matter the make/model. Highly recommended.