Eugene, Oregon Japanese Car Mechanic
When you need a mechanic for your Japanese or Korean car, Jackson's Auto Care has the expertise and experience you can trust! With the latest diagnostic equipment and a team of highly trained technicians, Jackson's Auto Care is prepared to handle any problem your import car might have.
Imported cars have surged in popularity over the last forty years. When they first arrived on our shores, many American car-buyers scoffed at their tiny engines and modest proportions. In the days of V8-powered land yachts, the smaller, more fuel-efficient vehicles arriving from overseas seemed cheap and underpowered.
The typically-smaller proportions of these cars, along with their weight-saving body panels, gave the impression contrary to what the American public was accustomed. German cars, especially those coming out of Volkswagen at the time, did have smaller proportions.
But, unlike the Japanese cars, they were built with German engineering and the accompanying Teutonic heft. They felt heavy and substantial, even while being sized for tighter European roads and parking spaces. Not the Japanese marques.
What read as cheapness or flimsiness to Americans was actually an entirely different design language and philosophy playing out. As Americans would quickly learn, lightness was sometimes a sign not of cost-cutting but of weight-cutting, and sometimes more intricate things more well put together can beat out bigger and heavier.
Today, those first Japenese cars to gain wide-spread popularity in the late 1970s and the early 1980s are collector's items. More recent vehicles have also attained a cult following, especially the 5 Masters of the Japanese Sports Car Golden Age: The Toyota Supra, Mazda RX-7, Nissan 300zx, Mitsubishi 3000GT, and the Acura NSX. Japanese trucks and utilities, especially those with the origins in the 1980s also continue to see regular use on roads today, often with mileage that would drop the jaws of any Detroit executive to this day.
Learn More
In the 1980s, the case was so compelling that every major American auto maker either partnered with or bought outright Japanese car companies. General Motors began a long and successful partnership with Isuzu and Suzuki, the two smallest and most plucky of the major Japanese brands.
The fruit of this partnership was the Chevy Luv, the Geo Metro, and several other well-loved makes. Geo was a fascinating case of brand partnership and integration, with each of its models originating from a Japanese partner.
Starting in 1976, Ford began purchasing stake in the Japanese car company Mazda, then a little-known commodity on the world market. Over a number of years, Ford continued to buy parts of Mazda until by 1996 Ford owned one third of the company.
Ford's strategy in purchasing a stake in Mazda was at least two-fold: first, they were looking to expand their territory in Asia but had few available platforms that fit these markets, especially in the ever-important heavy vehicle segment.
By badging Mazda vehicles with Ford badges, Ford executives hoped to gain ground in a wildly competitive section so that, when the time came to introduce Ford-engineered vehicles to the region, buyers would be familiar enough with the brand to purchase.
Secondly, Ford recognized that the engineering principles behind Mazda products would play well in the quickly-expanding European market. Mazda engineering underpins the legendary early-90s Ford Escort, a car that still sees wide service today.
The platforms Ford used from Mazda followed through with Mazda's lightness and nimbleness design philosophy, complimenting Ford's reputation as the "sporty" American car brand.
In turn Mazda benefitted from the entire Ford parts bin. Mazda engineers gladly grabbed up whatever technology interested them, but not without first giving every project the "Mazda touch." A great example of this was the Ford-sourced v6 that found its way into the Mazda 626.
Mazda took a ubiquitous workhorse V6, and basically changed every component, including creating brand-new dual-overhead-camshaft heads to replace the old industrial-feel Ford units. The result was an engine that Mazda enthusiasts universally hail as one of the best ever placed in a Mazda car.
Sadly, the partnership between Mazda and Ford was not to last. During the economic downturn of 2008, Ford began selling off its stake in Mazda. The process was finalized in 2015, when Ford sold off its last remaining rights to Mazda.
Chrysler's story with the Japanese market, much like Chrysler's story with everything, in an interesting tale of good intentions and spectacular results being spoiled by cost-cutting and poor marketing.
Diamond-Star Motors, a collaboration between Chrysler and Mitsubishi, was created in 1985 to help Mitsubishi gain traction in the United States. Up until that point all Mitsubishis sold in the US were branded as Chryslers. Mitsubishi wanted to sell more of its own-branded vehicles at its own dealerships.
Diamond-Star Motors opened the door for Mitsubishis to be made in America, and thus get around tariffs and trade restrictions that made it difficult for the Japanese auto-maker to import vehicles from its own country.
The legendary Mitsubishi Eclipse/Plymouth Laser/Eagle talon resulted, as well as the aforementioned 3000GT/Dodge Stealth, along with several other down-market vehicles. To this day, thanks to their powerful turbocharged engines, these cars enjoy a large enthusiast following.
Just like Ford (actually, much worse than Ford), Chrysler suffered in the Great Recession. After a series of unsuccessful partnerships that also saw them join forces with Mercedes owners Deimler AG, Chrysler could still not pull out of a downward spiral that began in the 1990s and never really ended.
Though shifting to the barrel-bottom economic option has temporarily buoyed Chrysler out of likely ruin, it seems like only a matter of time before stuffing ever-larger and ever-more-force-induced V8s inside twenty-year-old Mercedes platforms and making trucks with very large grills will stop being enough to keep the brand going.
What an interesting case: Chrysler, once a legitimate luxury brand, now sells cars with a lower sticker price than even the cheapest Japanese import. All those adjectives American car buyers once affixed to Japanese brands are now certainly applicable to the company currently named Chrysler.
As Ford surged out of the Great Recession with a renewed vision and GM continued to create innovative products, Chrysler went the way of the dodo.
Just goes to show: don't judge a book by its cover.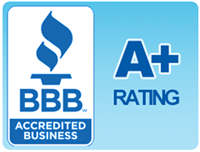 Awesome!!! The guys in their service department actually listen/explain things in a way I can understand and are super friendly to boot. I love that we can bring both of our cars there to get fixed (and fixed right!) and don't feel like we have to take them to separate places to get someone who knows what they're doing with each one. Plus, they're always able to drop me off and pick me up so that I don't have to wait or arrange for a ride to/from their place – very convenient. Definitely recommended.
I had my truck break down in Eugene on a trip through. AAA recommended Jackson's so I had them tow me there. Jackson's was thorough, honest and professional. They took care of the problem FAST, gave me good info about taking care of my diesel engine and were friendly and personable to boot. Very good experience!! Thank you so much for getting me back on the road!
Jackson's has been around so long for good reason – they're honest, whether the news is good or bad, and are just good people, not to mention the fact that they've fixed anything and everything I have thrown their way and fixed it well. I appreciate being able to go to one place that can take care all of my personal and business vehicles, no matter the make/model. Highly recommended.