Eugene, Oregon Air Conditioning Service and Repair
During the summer, air conditioning is a wonderful luxury. There is nothing like stepping out of a hot day into your car, cranking the AC, and going about your business in climate-controlled comfort. Unfortunately, sometimes air conditioning and climate control systems develop problems. With the technological complexity of today's vehicles, climate control problems are almost never owner-serviceable. It takes a knowledgeable automotive technician to get to the bottom of your climate control issue. When your climate control system is acting up, it's time to call local Eugene, Oregon auto repair shop Jackson's Auto Care. They will diagnose your problem and restore your car's malfunctioning climate control systems.
Air Conditioning and Climate Control
Modern cars, trucks, and SUVs utilize complex electronic climate control to handle the air temperature and humidity inside the vehicle's cab. This is accomplished through a technologically complex system of sensors, ducts, compressors, heater cores, and many other components which all must work together flawlessly to do the job they were designed to do. When any one of these components begin to fail, it can cause strange and confusing symptoms not only related to your vehicle's cab temperature and humidity, but also in other mechanical systems.
What we usually describe as "air conditioning" is more technically air drying and cooling. The process of drying and cooling the cabin air in a vehicle is accomplished primarily through the work of an engine accessory called an air conditioning compressor. This compressor circulates a refrigerant throughout your car. In simple terms, this refrigerant picks up heat in the cabin and drops it off in the engine bay.
During this process, moisture is also removed from the air. You may have noticed a pool under your car after running the AC on a hot day. That is the condensed moisture from inside your cabin which has collected during the drive. Common air conditioning system problems include leaks in the coolant lines, problems with the fans inside the dash which circulate the air, and problems with the condenser itself.
An automotive air-heating system operates on essentially the same principle as an air conditioning system, except instead of moving heat out into the engine bay it moves heat into the cabin from the engine. In order to operate properly, automotive engines have a specified operating temperature which is maintained by the thermostat, fan, radiator, and coolant. The coolant also runs into the heater core to power your car's air-heating system.
Think of a heater core as a radiator on the inside of your car and you've pretty much got the idea. Heater cores can fail due to physical damage as well as damage caused by overheating. The coolant lines running from your radiator can also fail either inside the engine bay or within the vehicle cab itself. When this happens, a very obvious leak will be visible coming from the dash. Any leak in the air heating system is also a leak in the engine temperature maintenance system and should be treated very seriously.
Eugene, Oregon Air Conditioning Repair
If you are seeing symptoms suggesting a climate control problem, get in touch with the expert mechanics at Jackson's Auto Repair. They will get you back to climate-controlled comfort where you belong.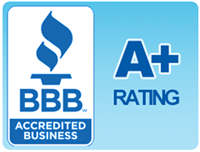 Awesome!!! The guys in their service department actually listen/explain things in a way I can understand and are super friendly to boot. I love that we can bring both of our cars there to get fixed (and fixed right!) and don't feel like we have to take them to separate places to get someone who knows what they're doing with each one. Plus, they're always able to drop me off and pick me up so that I don't have to wait or arrange for a ride to/from their place – very convenient. Definitely recommended.
I had my truck break down in Eugene on a trip through. AAA recommended Jackson's so I had them tow me there. Jackson's was thorough, honest and professional. They took care of the problem FAST, gave me good info about taking care of my diesel engine and were friendly and personable to boot. Very good experience!! Thank you so much for getting me back on the road!
Jackson's has been around so long for good reason – they're honest, whether the news is good or bad, and are just good people, not to mention the fact that they've fixed anything and everything I have thrown their way and fixed it well. I appreciate being able to go to one place that can take care all of my personal and business vehicles, no matter the make/model. Highly recommended.