AUTO MAINTENANCE IN EUGENE OREGON (97402)
We Are Proud to Feature ASE-Certified Master Technicians and the Latest in Automotive Diagnostic Equipment
Auto maintenance involves inspecting and testing the condition of your vehicle's systems and servicing or replacing automotive fluids and parts at regular intervals. Following a recommended automotive maintenance schedule will help preserve the reliability, safety and longevity of your vehicle. 
At Jackson's Auto Care, we're not only the oldest independent auto repair shop in Eugene – we're also a AAA-Approved Auto Repair facility, servicing your vehicle with top-quality parts and exceptional workmanship and providing a 24-month/24,000-mile parts and labor warranty for peace of mind as you head out on the road. Our goal is to make sure we keep your family and your investment safely on the road.
Each vehicle has different recommended auto maintenance intervals, which may also vary based on driving conditions and driving behavior. Our ASE-certified automotive technicians service and maintain all major vehicle makes and models, domestic and European or Asian imports.
All Your Brake Needs, All in One Place
Engine oil and oil filter replacement

Tire rotation

Fluid level/condition inspection 

Fuel filter replacement

Transmission fluid flush

Power steering fluid flush

Engine coolant flush
Brake fluid flush

Transfer case fluid inspection/replacement

Battery terminal cleaning/battery replacement

Brake inspection/replacement (pads/rotors)

Spark plug replacement

Air filter replacement
Timing belt inspection/replacement

Belt and hose inspection/replacement

Differential service

Tire inspection/replacement

Light inspection/replacement

Wiper blade replacement
From oil changes and brakes to 30/60/90k services and major engine overhauls, as well as everything in between, Jackson's helps ensure that you get the most out of your investment in your automobile.  Give us a call or stop by to see us – our service staff would be happy to help you determine how to best maintain your particular vehicle.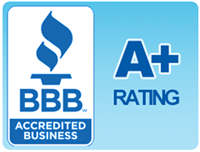 Awesome!!! The guys in their service department actually listen/explain things in a way I can understand and are super friendly to boot. I love that we can bring both of our cars there to get fixed (and fixed right!) and don't feel like we have to take them to separate places to get someone who knows what they're doing with each one. Plus, they're always able to drop me off and pick me up so that I don't have to wait or arrange for a ride to/from their place – very convenient. Definitely recommended.
I had my truck break down in Eugene on a trip through. AAA recommended Jackson's so I had them tow me there. Jackson's was thorough, honest and professional. They took care of the problem FAST, gave me good info about taking care of my diesel engine and were friendly and personable to boot. Very good experience!! Thank you so much for getting me back on the road!
Jackson's has been around so long for good reason – they're honest, whether the news is good or bad, and are just good people, not to mention the fact that they've fixed anything and everything I have thrown their way and fixed it well. I appreciate being able to go to one place that can take care all of my personal and business vehicles, no matter the make/model. Highly recommended.