Winter Auto Repairs
Updated 1/24/2020
It's that time of year again! With the change of seasons come seasonal car upkeep, a necessity for all car owners, particularly in the more rainy, cool months ahead. Here at Jackson's Auto Care, we're prepared for anything mother nature has to offer. We're equipped and ready to provide the best service for you and your vehicle in the Eugene area. To best prepare you for the coming months, here are some seasonal repairs we offer, as well as some tips to preserve and maintain the quality of your car. We are comfortable with all makes, models, and years of cars, so don't hesitate to contact us, our team of technicians here at Eugene, Oregon would love to assist you with any of your car problems.
Seasonal Check-ups
Weather change and road conditions often go hand-in-hand, and we at Jackson's Auto Care are ready to tackle icy and slippery roads by recommending how you can stay safe and secure this year. One step to prevent slipping, sliding, or hydroplaning is by swapping out your regular tires for winter tires, which are better equipped to handle icy or cold pavement. Another necessity for combating cold and rainy weather is by maintaining the integrity of your windshield wipers. Do your windshield wipers do a better job of smearing snow, ice, and rain across your windshield than removing it? If that's the case, it may be time to have your wipers, or your windshield wiper motor replaced. Additionally, in particularly frigid temperatures, raise your windshield wipers to prevent them from freezing to your windshield, otherwise, trace amounts of ice invisible to the eye can scratch the windshield of your car over time.
Brake Pad Repair
Slippery or frozen cement also affects the performance of your brakes. Harsher conditions often require more emphasis on your brakes, and having both the brake pads and brake fluid in your car changed will ensure that your brakes will function at peak performance. But how do you know if your brakes should get checked? If you here any high-pitched grinding or screeching noises its time to have your brakes checked and replaced by one of our professionals.
Check Your Oil
Having your oil checked is also essential for cold weather because the oil in your car becomes thicker as the temperatures get cooler, resulting in poor circulation. Additionally, oil that has been in your car for three months or so is harder to manipulate and move then fresh oil, or thinner oil. If unsure as to what kind of oil to get for colder seasons simply ask the experts at Jackson's Auto shop where we can point you in the right direction.
Protection and Prevention
Another frustrating aspect of cold weather is the havoc it wreaks on your car. Often damage caused by snow and rain seems minuscule but has strong effects over time, so being proactive in protecting your car is essential. For instance, when rain makes contact with your car, it's actually doing more harm than good, because contaminants and pollutants from the air mix with rain as it falls, occasionally leaving markings on your vehicle. Adding a protective layer of polymer wax can help in maintaining your vehicle's gloss while preventing seasonal grime, acid rain, and harsh assailants such as road salt or sleet from damaging the body of your vehicle. Instead of corrosive snow and rain damaging your car, polymer wax serves as a shield to not only protect your vehicle but also adds additional shine and luster. 
Water Leaks
Rain leaking inside your car? Don't worry, although the sensation of rain dripping or leaking into your car's interior feels like a harsh wake-up call, there's an easy fix for it. Often the cause of leakage is from poor sunroof seals on your vehicle, which can easily be replaced. The seals on your car door are also susceptible to drying and cracking over time, so be sure to have them taken out and replace for new seals before it becomes a cause for concern.
Visibility in the Winter Months
During times of heavy snow and rain, it's critical that your vehicle's headlights are working properly, and checking the bulbs of your headlights is essential to ensure maximum performance. Another factor that may aid in the performance of your headlights is by cleaning the lenses of your headlights or having them replaced when they get too foggy. Taking these measures ensures maximum visibility in conditions where you need it most. Your car's battery may be the most important part to check, charge, or replace before the colder months. Colder temperatures negatively impact a car battery cranking power, so bring your vehicle down to Jackson's Auto Shop where we can test your battery or replace it in time for the winter.
We're Here to Help
From the entire team of Jackson Auto Repair to you, we are happy to serve you and your car with the best service available and are here for any winter auto repairs that you may require this season. With years of experience on our hands, there's no car we can't handle. For service in the Eugene area that's of the highest caliber, give us a call at (541) 344-7366.
Call or Email Us Today to Schedule Your Service Appointment!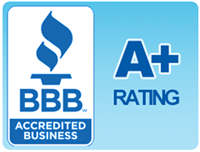 Awesome!!! The guys in their service department actually listen/explain things in a way I can understand and are super friendly to boot. I love that we can bring both of our cars there to get fixed (and fixed right!) and don't feel like we have to take them to separate places to get someone who knows what they're doing with each one. Plus, they're always able to drop me off and pick me up so that I don't have to wait or arrange for a ride to/from their place – very convenient. Definitely recommended.
I had my truck break down in Eugene on a trip through. AAA recommended Jackson's so I had them tow me there. Jackson's was thorough, honest and professional. They took care of the problem FAST, gave me good info about taking care of my diesel engine and were friendly and personable to boot. Very good experience!! Thank you so much for getting me back on the road!
Jackson's has been around so long for good reason – they're honest, whether the news is good or bad, and are just good people, not to mention the fact that they've fixed anything and everything I have thrown their way and fixed it well. I appreciate being able to go to one place that can take care all of my personal and business vehicles, no matter the make/model. Highly recommended.