Eugene, Oregon Door, Window, and Convenience Features Repair
In Eugene, Oregon (97401, 97402), there is only one name in door, window, and convenience feature auto repair: Jackson's Auto Care. Serving the Eugene area since 1946, Jackson's Auto Care has the experience you need to get the job done right the first time. Avoid unnecessary repairs and tedious wait times. Go with a trusted name for all your convenience feature repair needs. Go with Jackson's Auto Care.
Power Window and Door Lock Repair
Power windows and power door locks have been a staple of luxury vehicle design since the 1950s, though they existed in one form or another as early as the last decade of the 19th century. Nowadays, it's hard to find a vehicle offered without power windows or power door locks.
Today's drivers rely on these features to improve and streamline their driving experience. It is not hard to imagine a driver in the near future looking at a manual door roller with bewilderment, wondering what exactly such a thing was for and how to use it.
Thanks to the ubiquity of these features, almost all drivers have adopted them as second nature. And, just when you thought auto makers could not pack more convenience into their vehicles, remote-unlocking using an RFID key fob has become almost as common as power locks themselves.
READ MORE
This is all well and good, except when these features fail. When your power locks fail, it can be a really big problem. Being locked out of a car with a physical key is one thing; being locked out of a car with a remote fob is entirely another.
A skilled locksmith can open a keyed door with ease; vehicles equipped with remote fobs often have an electronic interlock that will prevent the vehicle from starting even if one manages to get inside.
The causes of power door lock failure are manifold. The most common is parts fatigue from constant use. Chances are, you will lock and unlock your car's doors several times a day.
Over years and years, this puts strain on every part involved in the process: buttons, motors, and increasingly, electronic transmitters and receivers, can all fail due to day-to-day use.
Auto makers warranty their vehicles for this very reason, but once a vehicle is off warranty, it is up to the car owner to make sure theses systems are maintained and in good working order. The first symptoms of power lock failure include delays in operation as well as button looseness, or buttons requiring multiple pushes to activate.
As soon as you see the first signs of power lock failure, it's time to get in touch with Jackson's Auto Repair. Because these components are all interlinked, it is vitally important to address any issues as soon as they crop up. If you let these issues continue to worsen, you stand to damage even more components in a chain reaction of failure.
What might have been a simple,cheap fix to start can develop into something much worse. When it comes to power locks, this can present a real problem: we rely on our vehicles to get to work, run the kids to school and sports and extracurricular activities, and to provide us with the simple joy of driving.
All these things can be derailed when you cannot open your doors or lock them after you have. Let Jackson's take a look the minute you notice a power lock issue.
Eugene, Oregon Power Window Repair
We have seen that power locks systems can be complex. Power windows, though in some ways less vital than power locks, can be even more complex. Not only do they utilize electronic components, but they also are built from sometimes-fragile mechanical pieces that suffer wear and tear over time.
Anyone who has owned a high-mileage vehicle with power windows is familiar with this problem: your windows used to run up and down like a breeze; now it seems to take minutes to get the job done. Power windows utilize powerful electric motors to roll and unroll the windows up and down.
These electric motors rarely fail all at once. Instead, they slowly lose their strength, rolling the windows slower and slower, until one day they will not roll the windows at all. Unfortunately, the decisive failure of power window system components typically occurs when the window is rolled down.
As those of us who live in Eugene, Oregon know, having you windows down in the Pacific Northwest can invite unwelcome moisture into your car's cabin. This moisture, which enters in the form of both rain and humidity, can have profound consequences for your car's interior and its electronic components. In a chain reaction, failed power windows can effect all sorts of things throughout your car. Getting them repaired is a high priority.
Thankfully, Jackson's Auto Care has a full suite of tools and diagnostic equipment to assure your power window repair is done right the first time, with the minimum amount of downtime for what is most people's most important and most-used daily tool.
Convenience Features Repair
Power locks and power windows are the tip of the iceberg when it comes to convenience features found in today's automobiles.
Power-adjusting, massaging, heated-cooled-and-ventilated seats, Bluetooth-connected stereo systems, back-up cameras, automatic trunk-opening systems, and a plethora of other gadgetry makes twenty-first century motoring an easy and relaxing experience.
Unfortunately, just like everything else in your vehicle, these systems are subject to wear and tear as well. They can fail, and sometimes the effect failure of these systems have can be even more profound than failed power door locks and windows.
Whatever your convenience features repair problem, Jackson's Auto Care has the expert mechanics you need to get back on the road in comfort and luxury. Don't let a little problem turn into a big one. Don't let a day go by without the features your car was meant to have.
Call Jackson's Auto Care today.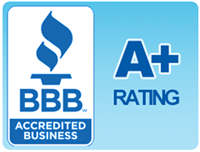 Awesome!!! The guys in their service department actually listen/explain things in a way I can understand and are super friendly to boot. I love that we can bring both of our cars there to get fixed (and fixed right!) and don't feel like we have to take them to separate places to get someone who knows what they're doing with each one. Plus, they're always able to drop me off and pick me up so that I don't have to wait or arrange for a ride to/from their place – very convenient. Definitely recommended.
I had my truck break down in Eugene on a trip through. AAA recommended Jackson's so I had them tow me there. Jackson's was thorough, honest and professional. They took care of the problem FAST, gave me good info about taking care of my diesel engine and were friendly and personable to boot. Very good experience!! Thank you so much for getting me back on the road!
Jackson's has been around so long for good reason – they're honest, whether the news is good or bad, and are just good people, not to mention the fact that they've fixed anything and everything I have thrown their way and fixed it well. I appreciate being able to go to one place that can take care all of my personal and business vehicles, no matter the make/model. Highly recommended.