Auto Repair Service Eugene Oregon (97402)
At Jackson's Complete Auto Care, we have the mechanical expertise and equipment needed to work on everything from cars to 2-ton trucks – even RVs and motor homes!  Our ASE-certified automotive technicians are able to repair and maintain all makes and models, import and domestic – from oil changes and brakes to 30/60/90k services and major engine overhauls…as well as everything in between!
Here are some of the auto repair and maintenance services we offer at Jackson's Auto Care:
General Automotive, Truck and Truck Repair

30/60/90k Scheduled Maintenance Services

Brake Service – Engine Overhauls

Exhaust System Repair

Air Conditioning Service & Repair

Electrical Diagnosis & Repair – Computer Diagnostics




Clutch & Transmission Service

Pre-Trip Inspections

Pre-Purchase Vehicle Inspections

Oil Changes (Lube, Oil, Filter Services)
Is your vehicle's air conditioning working properly? If not, bring it to Jackson's. Our shop is staffed and equipped to not only diagnose and repair your vehicle's A/C problems, but also build and repair air conditioning lines/hoses for your RV/motorhome or farm equipment, road construction equipment, forestry equipment, or other equipment with an HVAC system.
Since 1946, Jackson's Auto Care has been highly regarded as the top shop in the Eugene-Springfield area for automotive air conditioning repairs and service.
We Are Proud to Feature ASE-Certified Master Technicians and the Latest in Automotive Diagnostic Equipment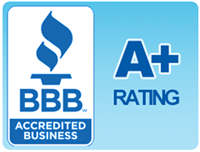 Awesome!!! The guys in their service department actually listen/explain things in a way I can understand and are super friendly to boot. I love that we can bring both of our cars there to get fixed (and fixed right!) and don't feel like we have to take them to separate places to get someone who knows what they're doing with each one. Plus, they're always able to drop me off and pick me up so that I don't have to wait or arrange for a ride to/from their place – very convenient. Definitely recommended.
I had my truck break down in Eugene on a trip through. AAA recommended Jackson's so I had them tow me there. Jackson's was thorough, honest and professional. They took care of the problem FAST, gave me good info about taking care of my diesel engine and were friendly and personable to boot. Very good experience!! Thank you so much for getting me back on the road!
Jackson's has been around so long for good reason – they're honest, whether the news is good or bad, and are just good people, not to mention the fact that they've fixed anything and everything I have thrown their way and fixed it well. I appreciate being able to go to one place that can take care all of my personal and business vehicles, no matter the make/model. Highly recommended.