Eugene, Oregon Automotive Electrical Service
Automotive Electrical Repair Through the Eras
Looking for automotive electrical repair in Eugene, Oregon (97477 or 97478)? Look no further than Jackson's Auto Care, one of Eugene's best auto repairs shops!
Ever since the invention of the spark-ignited internal combustion engine, electrical systems have been an integral part of every car. The first cars used a hand-crank to start the engine, a technology that was both difficult and dangerous to use. It was not unusual for the engine to start firing in reverse, or at a pace faster than anticipated by the operator. The hand-crank was not the only engine-starting technologies utilized in the earliest automobiles: some cars used huge, heavy springs that hand to be wound tight with serious effort, or even gun-powder-filled cylinders known as Coffman starters that would dramatically blast the engine to life. In the early days, car-starting injuries were frighteningly common. Nonetheless, hand-crank starters remained standard equipment on many cars through the 1920's.

Installed on a Benz-derived Arnold model auto built in East Peckham England in 1896, the electric starter heralded the beginning of a new self-starting automobile era. These primordial starters were evolving alongside the then-nascent electrification industry, as as such were sometimes fickle and temperamental. The full implications of voltage, amperage, and current were still being discovered as these systems were being designed. It wasn't until 1911 that Charles Kettering and Henry Leland filed the patent for the first high-voltage automobile starter, essentially enabling the first real "automobiles" as we know them today.
Since then, automotive electrical systems have grown increasingly more complicated.When they are working well, they can do everything from move your seats and windows to communicate with the satellites that power GPS systems. When they are malfunctioning, the problems they cause can range from annoying to downright dangerous.
Car Electrical Diagnosis and Repair
Few car owners have the tools and know-how necessary to diagnose and repair their own automotive electrical systems. Most people understand that without specialized training, working with electricity can pose serious risks. Because the electrical systems in all cars are interconnected through the wiring harness, a mistake in one place can manifest as a problem somewhere else entirely. Doing the wrong thing wiring-wise can permanently damage your vehicle. Add to that the fact that under-hood electrical components in particular can pose an electrocution risk if mishandled, and the case for bringing your car to a Eugene, Oregon certified automotive technician at Jackson's Auto Care for car electrical diagnosis and repair makes a lot of sense.
The first step of solving a car electrical system problem is diagnosis. Diagnosing a car electrical problem follows a specific set of differential steps which systematically eliminate possible fault points until the source of the problem is found. The most common kinds of car electrical problems are broken continuity, short circuits, and grounding problems. Using a multi meter, an experienced automotive technician can detect any of these problems and come up with a repair plan.
Repairing automotive electrical issues can be difficult. Car electrical components are intentionally hidden by manufacturers, often behind body panels or bulkheads. Without specialized training and tools, just accessing automotive electrical systems for diagnosis and repair can easily cause more harm than good. And, even if you manage to access the problem electrical system, one small mistake can make the difference between a small inconvenience and a big issue. The talented automotive repair technicians at Jackson's Auto Care will create a repair plan for your vehicle based on manufacturer's recommendation and backed by AAA certification. There is no need to worry about your car electrical problem once its in the capable hands of our expert staff. They will bring your car back to functioning the way the manufacturer intended it to so you can get back on the road in comfort and ease.
Automotive Electrical Systems Explained
Most modern cars come with three distinct but interconnected on-board electronic systems. The first, the whirring heart of the vehicle, is the ECM, or engine control module.
Originating with the relatively ancient Bosch electronic fuel injection systems of the late 197o's, ECM technology has come to comprise an integrated vehicular brain controlling many functions of modern automobiles.
In the past, cars contained a bevy of analogue systems to control everything from climate control to the radio. These analogue systems relied on mechanical bits and pieces to get their various jobs done, and they had almost nothing to say to one another.
ECM technology has progressed through three main phases of development, and is currently in a fourth stage where the line between ECM and other vehicle systems is ever-increasingly blurred.
OBDO
The first stage, known as OBDO, was very simple on-board diagnostic tool which allowed technicians to access important information using a OBD code reader.
These first OBD vehicles began appearing in the mid 1980's, helping both car manufacturers and car owners to identify problems more quickly and easily. OBD0 systems were anything but standardized.
Each manufacturer had ideas about what would comprise the best kind of on-board diagnostic system, and it is usual to find vehicles from different manufacturers which will accept the same sort of analytical tools.
OBDI / OBDII
In the late 1980's and early 1990's, all of that began to change with the introduction of OBDI. OBDI was an effort by global automakers to streamline and standardize the inputs and outputs of on-board diagnostic systems.
By creating a standard electronic framework across brand boundaries, OBDI also opened up the possibility for more interesting and intimate cross-brand partnerships.
This era of automotive manufacturing is well-known as one in which brands from different countries and even different continents began partnering on interesting and exciting projects.
It was not unusual to see American cars riding on Japanese platforms and utilizing German electronic components during this exciting and dynamic time.
By the last years of the 20th century, car manufacturers had moved on to OBDII. Much like OBDI, OBDII was a global on-board diagnostic standard.
Unlike OBDI, however, OBDII included within its functions more than one hundred distinct end-user-programmable perimeters. Depending on the product, OBDII could show the driver real-time fuel economy, record vehicle average speed, and much much more.
OBDII quickly became a government-mandated standard the world over, thanks to its overall ease of use and standardization capacity.
OBDII+
The third wave of car electronics was colloquially known as OBDII+, though technically it is nothing more than an an expansion of the original capabilities bundled in OBDII. The difference is more perception than reality, but the perception in this case is quite important.
After the turn of the 21st century, drivers began to expect ever-more-convenient options out of their vehicles. This lead manufacturers to start leaning on the OBDII parameters to an ever-greater extent.
With the growth of the Internet and data analysis,  seamless integration of car electronics and mechanical systems was the next logical step.
Fully Integrated Era
This leads us to today, to a time we can call the Fully Integrated era. In today's new cars, it is unusual to find a purely mechanical system at all.
Systems such as throttle, steering, and breaking, which used to be controlled by user inputs, fluids, tubes, and pumps, now are largely controlled "by wire," which explains how even the simplest new car designs carry thousands of times the computer power we used to launch men to the Moon.
This should surprise no one, since the same could be said of the smart phones many of us carry every day.
Speaking of smart phones, Bluetooth and USB are among the Fully Integrated era technologies which are quickly becoming ubiquitous. With hands-free-device driving laws popping up all over the country, auto manufacturers are always on the lookout for ways to make connecting your mobile device to the electronic brain of your car simpler, more functional, and more intuitive.
And, if you have been following the news, you probably see two other trends quickly approaching on the horizon: full-electric cars and self-driving cars. These are the golden apples of the car industry, and the first manufacturers who create examples the average driver will adopt stand to dominate the future of cars for decades to come.
Now, with all this new technology comes a plethora of new opportunities for things to go wrong. The AAA-certified mechanics at Eugene, Oregon's Jackson's Auto Care take great pains to stay on top of the latest in car electrical repair.
Eugene, Oregon Car Electrical Repair
When a car electrical issue has got you down, it's time to call someone who will diagnose and repair your car. There is no need to continue limping along with a bum car electrical component. Owning a vehicle with helpful convenience features is a great benefit of living in the modern age, but those same features can sometimes fail. When your car electrical systems have gone from convenient to inconvenient,  it's time to call Eugene, Oregon's own Jackson's Auto Care. Go to the one you trust. Call us today!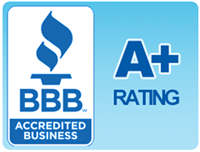 Awesome!!! The guys in their service department actually listen/explain things in a way I can understand and are super friendly to boot. I love that we can bring both of our cars there to get fixed (and fixed right!) and don't feel like we have to take them to separate places to get someone who knows what they're doing with each one. Plus, they're always able to drop me off and pick me up so that I don't have to wait or arrange for a ride to/from their place – very convenient. Definitely recommended.
I had my truck break down in Eugene on a trip through. AAA recommended Jackson's so I had them tow me there. Jackson's was thorough, honest and professional. They took care of the problem FAST, gave me good info about taking care of my diesel engine and were friendly and personable to boot. Very good experience!! Thank you so much for getting me back on the road!
Jackson's has been around so long for good reason – they're honest, whether the news is good or bad, and are just good people, not to mention the fact that they've fixed anything and everything I have thrown their way and fixed it well. I appreciate being able to go to one place that can take care all of my personal and business vehicles, no matter the make/model. Highly recommended.