CHOOSING THE BEST EUGENE, OREGON AUTO REPAIR FACILITY
With all of the shops around town, choosing the right auto repair facility in the Eugene, Oregon area may seem like a daunting task. A vehicle is many times the second most expensive investment a person makes; accordingly, many folks strive to find a shop they can establish a relationship with in order to better protect the health and longevity of their investment. So how do you find the auto repair shop in Eugene that is best for you?
Whether you are new to the Eugene-Springfield area or are just looking for a better relationship with your auto repair facility, we've gathered some pointers for finding a auto repair shop you're comfortable with before your car breaks down.
Auto Repair from a Dealership or Auto Repair from an Independent Shop – Which Should I Choose?
A dealership versus an independent auto repair shop – what's the difference from a consumer's standpoint? According to an AutoMD.com survey regarding auto repair, the majority of people who need maintenance or repair on their vehicles choose to visit independent shops rather than dealerships for items not covered under manufacturer warranty because the price of the repair or service tends to be lower at an independent facility. Data collected last year from the Bureau of Transportation Statistics, the Federal Highway Administration, and the Automotive Aftermarket Industry Association showed that on average, car owners who visited dealerships for their repairs and maintenance spent $1,209 annually, compared to $903 for those who used independents. If your annual cash outlay for auto repair is a factor in your decision, an independent shop may be best for you.
What about customer satisfaction with the quality of work and overall relationship? In response to a survey conducted by consumerreports.org with over 168,000 vehicle owners surveyed, responders reported being more satisfied with an independent shop's quality of work, as a general rule, than a dealership's – and the above-mentioned AutoMD survey responders indicated that they had a better relationship with the staff at their independent shop than the staff at a dealership.
Won't using an independent auto repair shop void my manufacturer warranty? No. A common misconception is that using an independent auto repair facility for items not already covered by manufacturer warranty will void that factory warranty. In actuality, a dealer is required by law (except in very rare instances) to continue to honor your manufacturer's warranty, so long as you can provide records from the independent shop showing that the recommended services have been performed on your vehicle in accordance with manufacturer specifications/timelines. It is important, however, to keep your service records to be able to show the dealership that you had the necessary work completed at another facility in the event that you need to return to the dealer for any repair covered under your manufacturer's warranty.
Things to Look for in an Independent Auto Repair Facility in Eugene
Visit the shop. Are the service and exterior areas clean? Does the shop area look well-maintained? Cleanliness and upkeep is a good indication that the staff will take equally good care of your vehicle.
Look for evidence of technician competency and shop excellence. Find a shop that employs ASE-Certified Automotive Technicians. The National Institute of Automotive Service Excellence (ASE) provides a nationally-recognized standard of testing for automotive technician competence. ASE exams evaluate automotive technician competence in various areas of auto repair, and to remain certified, technicians must be retested every 5 years.
AAA-Approved Auto Repair facility certification is another good sign – it is an indication that an auto repair shop has been through rigorous interviews and testing and has received a 90% or greater customer satisfaction rate. AAA only certifies the best facilities, ensuring their high standards of quality are being maintained regarding facility appearance, customer service, staff qualifications/training, fairness of price, warranty of labor/parts, etc. An "A+" rating with the Better Business Bureau is yet another positive sign that no major issues have been reported and gone unresolved.
Ask what types of vehicles and repairs the shop is able to handle. If you have more than one make of vehicle in your household, you may want to consider establishing a relationship with a full-service auto repair shop that you can trust to maintain all of them. Some facilities are only able to work on domestic vehicles, for example. Others specialize in European or Asian imports only. Still others may only focus on a particular component of auto repair (such as brakes or exhaust systems). If convenience is a factor in your decision, you may want to consider what exactly you would like out of the auto repair facility you choose.
Find out what customer services are offered. Some auto repair shops offer a courtesy shuttle service so that you don't have to worry about finding a ride to or from the facility while your vehicle is being repaired. Does the shop have gated parking? As long as you're protecting your investment by maintaining it, you certainly want to ensure its safety if it has to stay overnight for extended repairs.
Be cautious of "discount" service shops and those offering "free diagnostic work." While price may be a factor in your decision, you don't want to sacrifice quality altogether – especially when it comes to auto repair. Remember, if it sounds too good to be true, it usually is.
Ask about the shop's parts and labor warranty for peace of mind. The last thing you want is to be stranded on the side of the road after a major repair, only to find that you're out of warranty. Certified Auto Repair offer a 24-month/24,000-mile nationwide warranty on parts and labor, as well as a complimentary 12-month roadside assistance program with every automotive repair greater than $25.
Give the shop a try. Before your vehicle needs a major repair, try the shop out to see if it meets your expectations. Did the Service Department provide you with an estimate of work? Were the employees courteous and knowledgeable? Was your car serviced timely? These are questions about your experience that you want to be able to answer before deciding whether to return to the facility in the future when your vehicle needs more extensive maintenance or automotive repair service.
While this article isn't intended to be an all-inclusive list of tips, we hope it helps you to make an informed decision when seeking the best auto repair facility in Eugene Oregon. At Jackson's Complete Auto Care, we are here to help and are proud to have been keeping Eugene, Oregon families safely on the road since 1946. If you have any questions, feel free to give us a call at (541) 344-7366; we would be more than happy to help and would be honored to earn your business. Jackson's Auto Care: We Know You, We Know Your Car.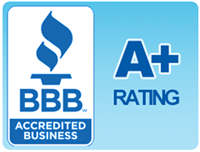 Awesome!!! The guys in their service department actually listen/explain things in a way I can understand and are super friendly to boot. I love that we can bring both of our cars there to get fixed (and fixed right!) and don't feel like we have to take them to separate places to get someone who knows what they're doing with each one. Plus, they're always able to drop me off and pick me up so that I don't have to wait or arrange for a ride to/from their place – very convenient. Definitely recommended.
I had my truck break down in Eugene on a trip through. AAA recommended Jackson's so I had them tow me there. Jackson's was thorough, honest and professional. They took care of the problem FAST, gave me good info about taking care of my diesel engine and were friendly and personable to boot. Very good experience!! Thank you so much for getting me back on the road!
Jackson's has been around so long for good reason – they're honest, whether the news is good or bad, and are just good people, not to mention the fact that they've fixed anything and everything I have thrown their way and fixed it well. I appreciate being able to go to one place that can take care all of my personal and business vehicles, no matter the make/model. Highly recommended.